Xaloc Charter: the sea in our DNA
Xaloc Charter was founded in 2006, the fruit of the dreams and work of Pablo Andrés Ros. Grandson of Antonio Ros, professional fisherman, and son of Vicente, captain of the merchant marine: it could be said that the sea runs through his veins.
The best memories of Pablo's childhood are directly linked to the sea. Trips with the whole family on his grandfather's boat (the "Illa Morada") to La Torreta often come to mind: a tiny island between Ibiza and Formentera. There they spent their summers, camped on the beach, touring the Pitiusan coast and feeding on the fish they caught.
Natural born adventurers
Pablo inherited the

explorer trait

of his father, who, at only 15 years old, built his own raft with some wood remains and a curtain that he took from the living room of the family home, and went sailing through Tossa de Mar. Vicente, Pablo's father, arrived in Ibiza for the first time in 1960 as second officer of the 'Ciudad de Melilla': a passenger and cargo ship. It was then that he came across an Ibizan woman fishing on the pier, with whom he would fall in love and with whom he did not take long to marry. Already in Ibiza, Vicente also worked as director of the first marina in Spain (currently, Marina Ibiza). Vicente was also a nautical teacher, and taught his son everything he knew about the sea.
A destiny written in Mediterranean waters
With all that sailor expertise, it seems that Pablo's destiny was written in the waters of the Mediterranean. When he was old enough, he began working in a boat, where he learned about mechanics, painting and boat maintenance. At the age of 18 he obtained his first nautical qualification and started in the charter business, managing his first boat: a Sea Ray Pachanga 220.
Sailing in Ibiza hand in hand with those who know the island best
In 2006 Pablo founded Xaloc Charter and since then, with great enthusiasm and dedication, he has worked together with his team to create perfect nautical experiences for each of his clients, having as a great advantage all his knowledge and experience on navigation and on the islands, from Ibiza and Formentera especially.
Events with a seafaring soul
One of the pillars of Xaloc Charter is the brazilian Carolina Marx, who arrived in Ibiza for the first time in 2006 and, after returning to her country after a sabbatical summer, felt that Ibiza was calling her. She returned permanently in 2007 and began working in the nautical sector as a secretary.
Carolina joined Xaloc in 2010 and is currently the CEO of the company. Throughout these 11 years, she has actively participated in the company's commercial strategy, having carried out, in addition to charters, a large number of boat events in Ibiza, both for companies and private clients. In fact, Carolina has specialized in the world of nautical events in Ibiza and special boat trips: birthdays, weddings, bachelor parties... any event is doubly magical at sea!
Boat rental in Ibiza: 100% personalized experiences
Maintaining the fleet cared for and renewed or pampering every detail to the maximum are the main distinguishing characteristics of Xaloc Charter, together with a close, transparent and flexible service, which is always adapted to the needs of each client. If you want to rent a boat in Ibiza or Formentera, contact us. We accompany you to discover the most unusual secrets of the Pityusic Islands aboard our boats!
"Llevant, Xaloc and Mitjorn, Llebeig, Ponent and Mestral, Tramuntana and Gregal, here are the eight winds of the world."
'Xaloc' is the name given to the southeast wind in Catalan. In Ibiza, the fishermen had many sayings to describe the result of fishing according to the wind. We chose this name, Xaloc, as a tribute to our seafaring heritage, something that has undoubtedly marked the character of our company.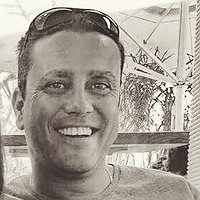 PABLO ANDRÉS ROS
CEO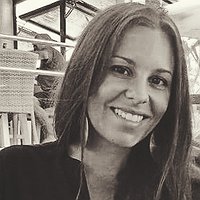 CAROLINA MARX
FOUNDING PARTNER