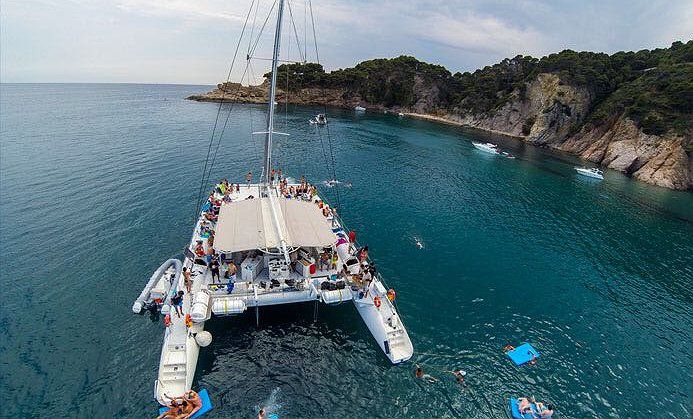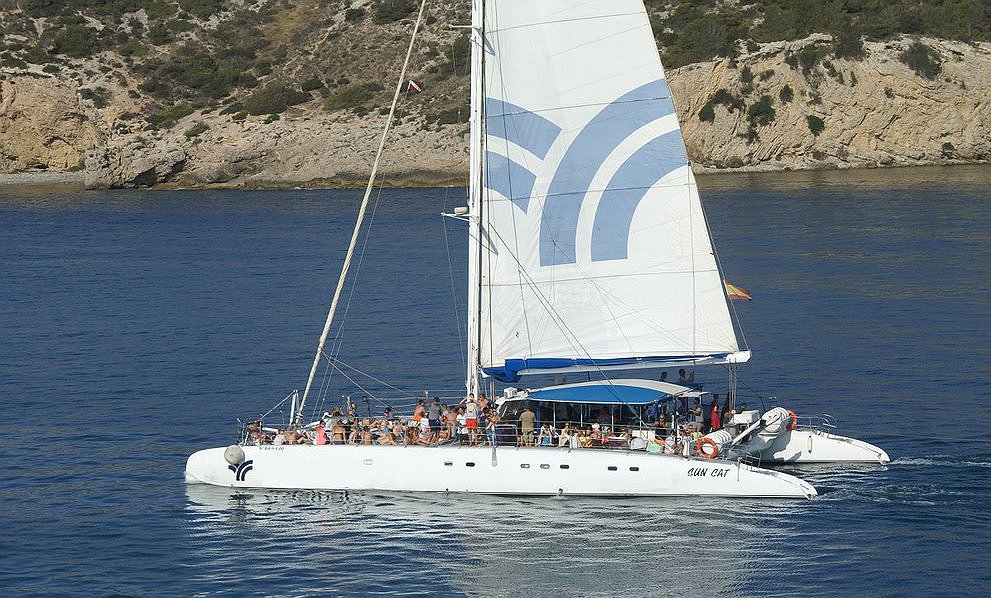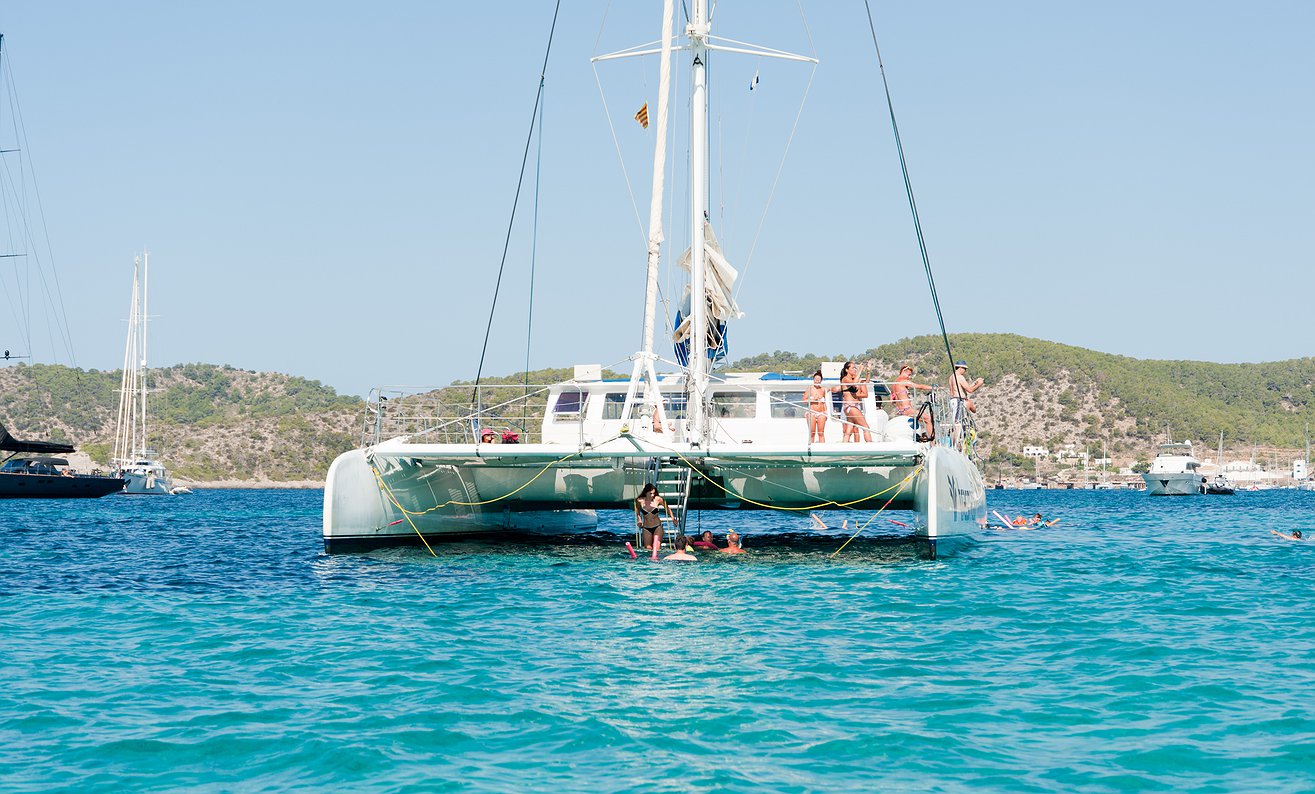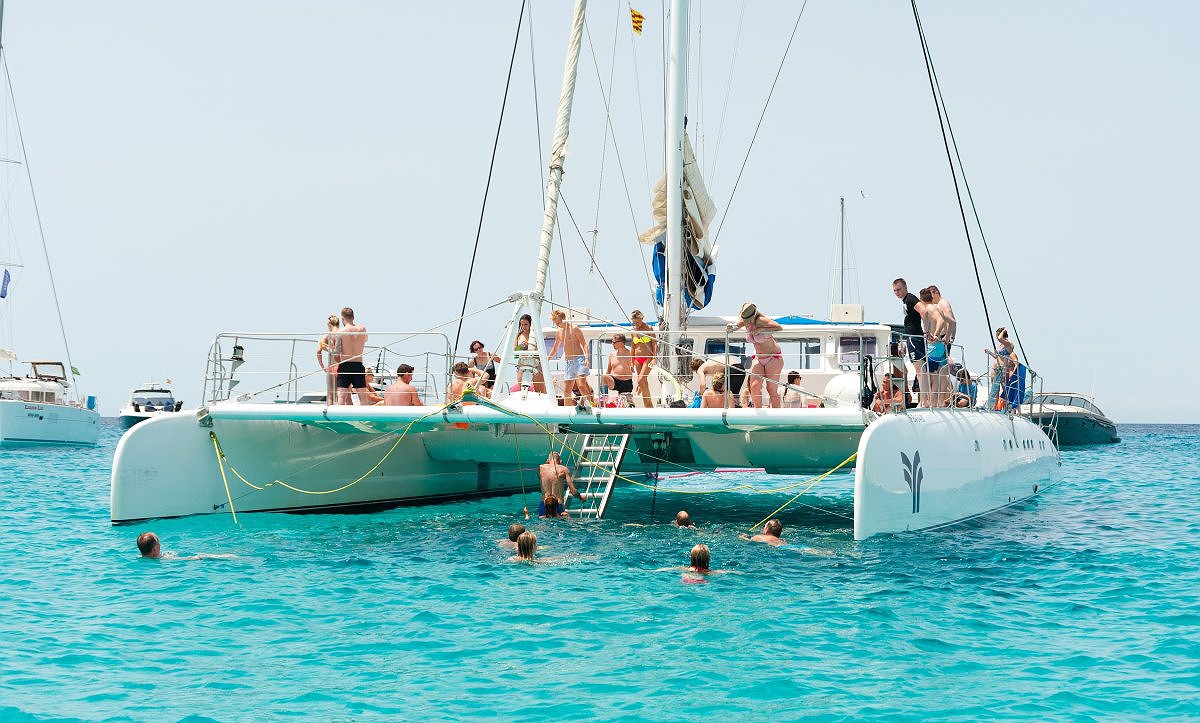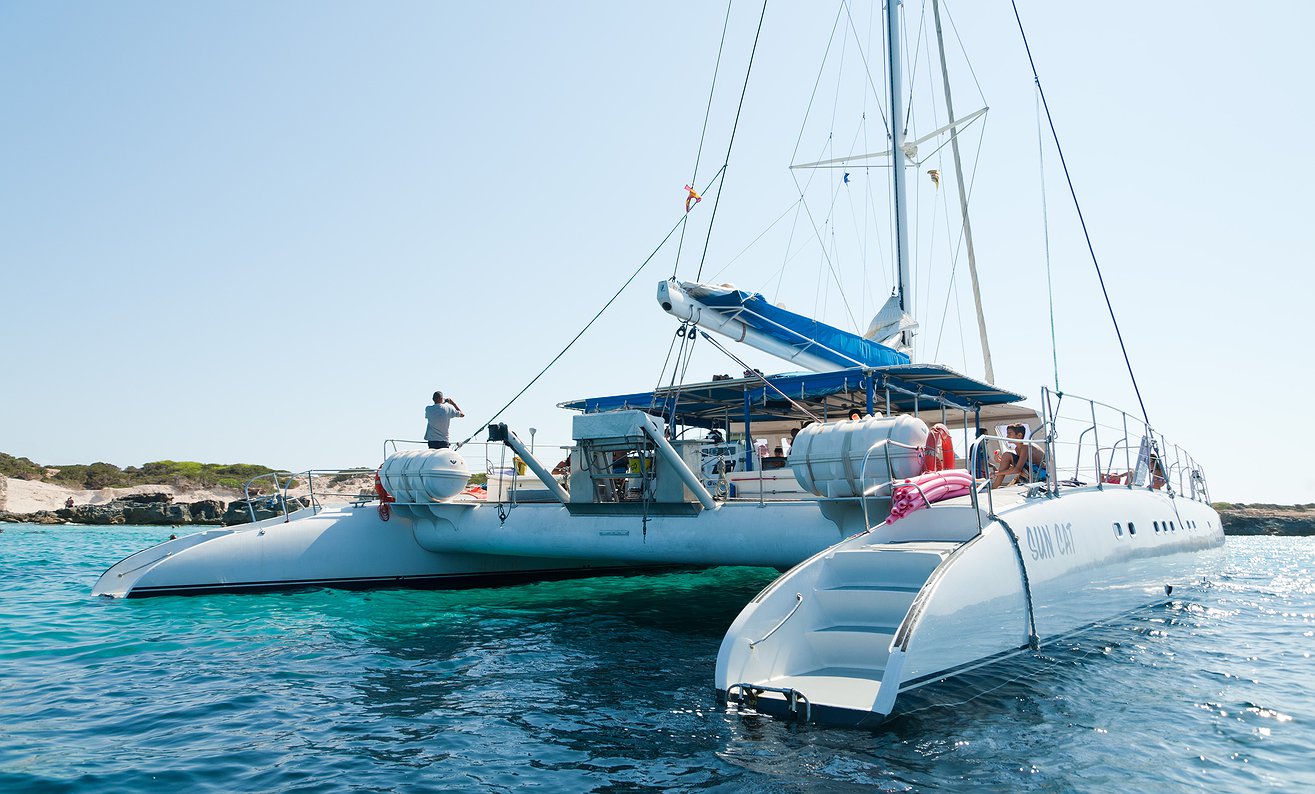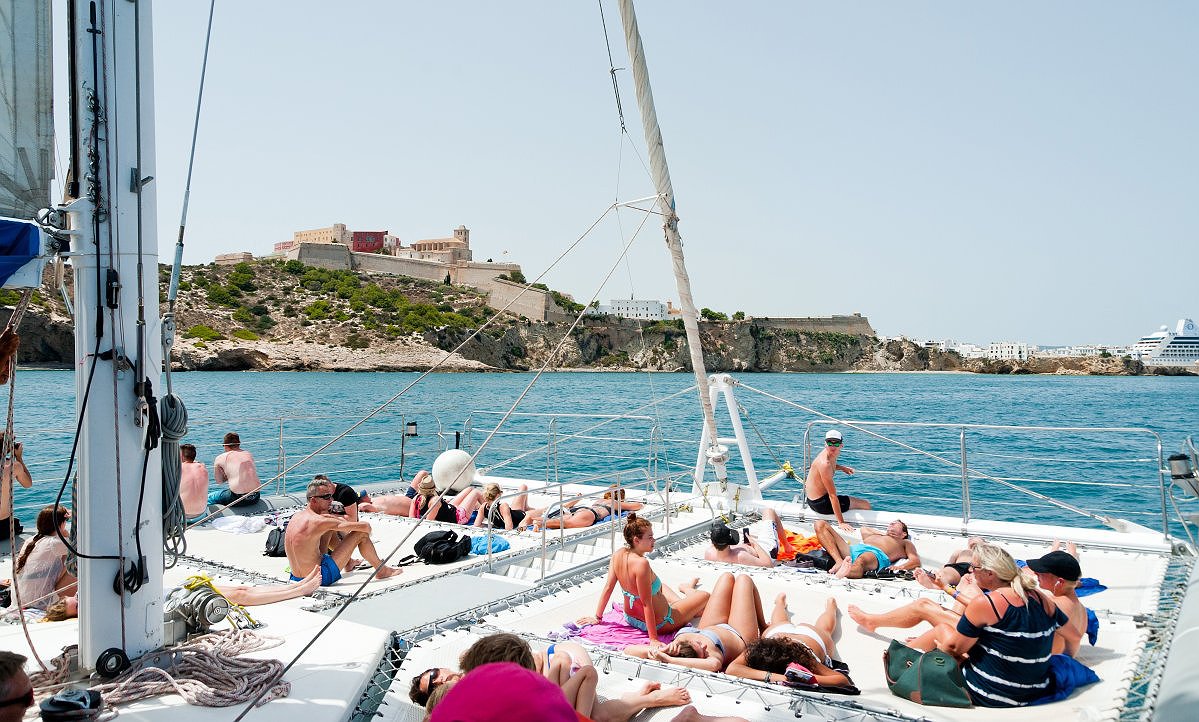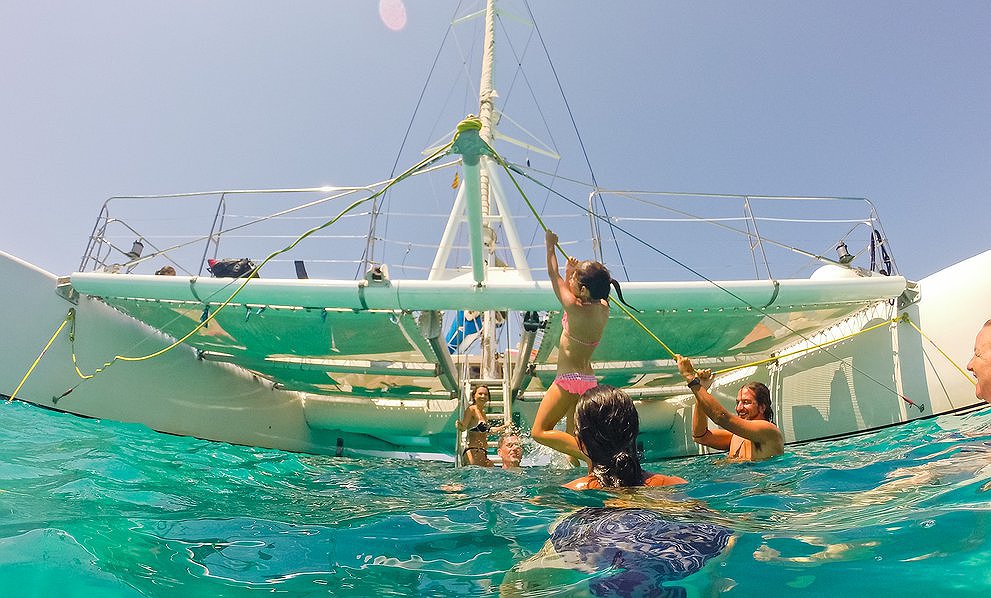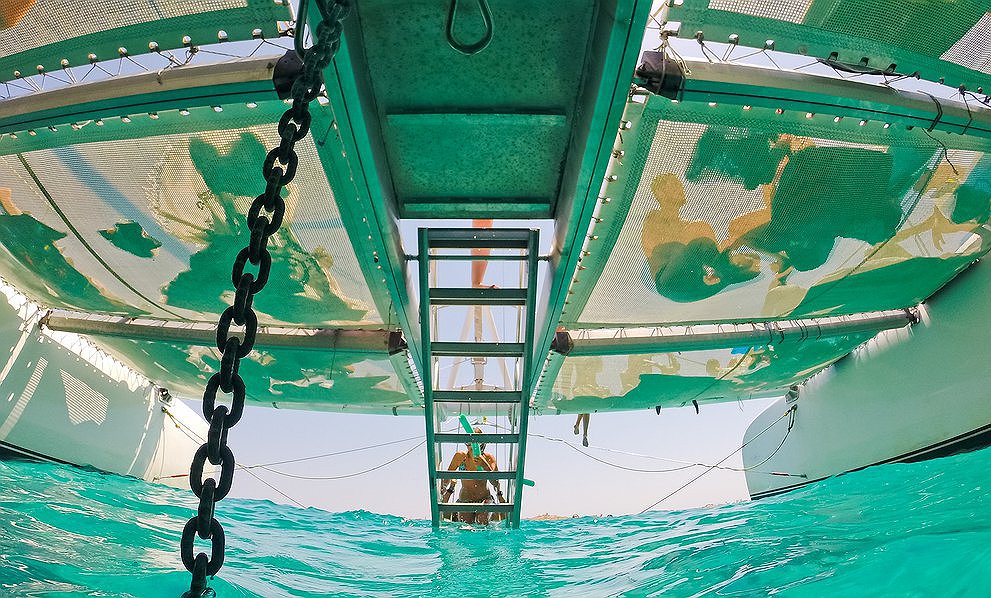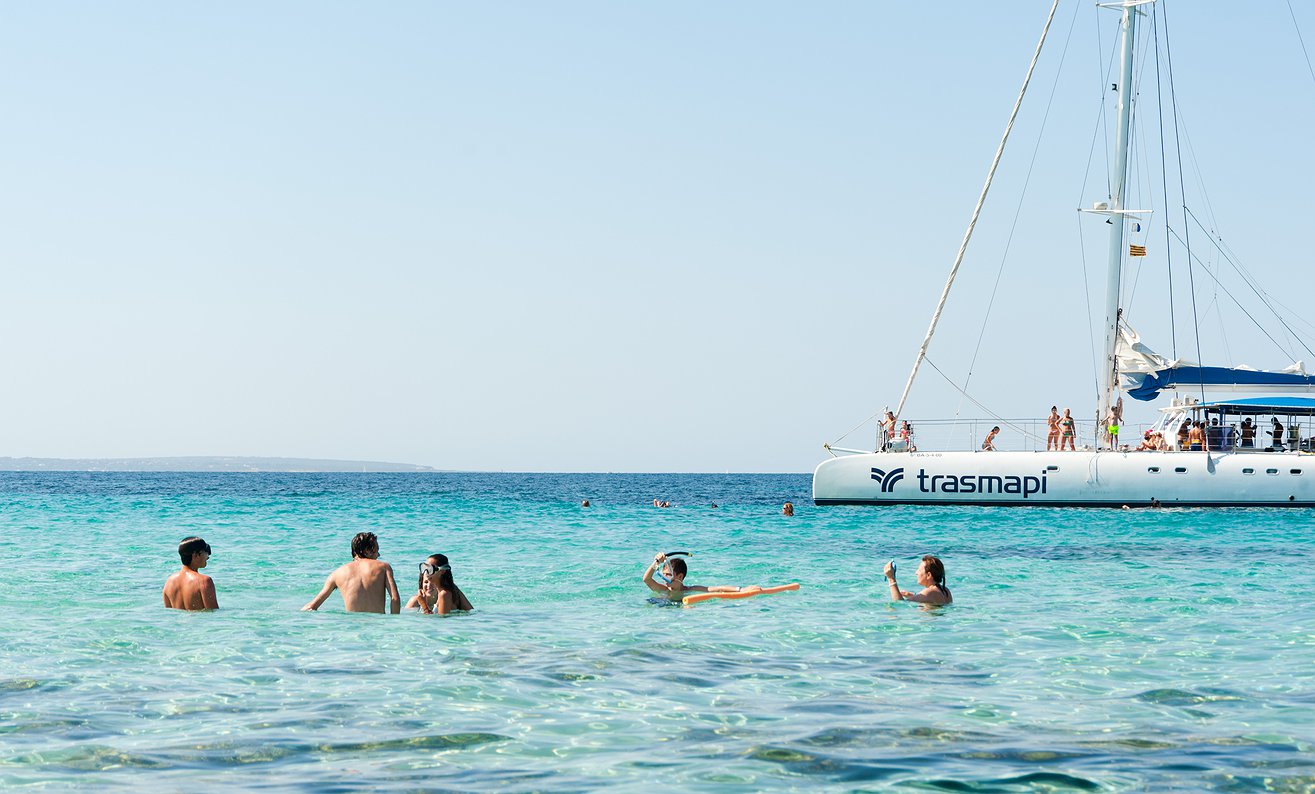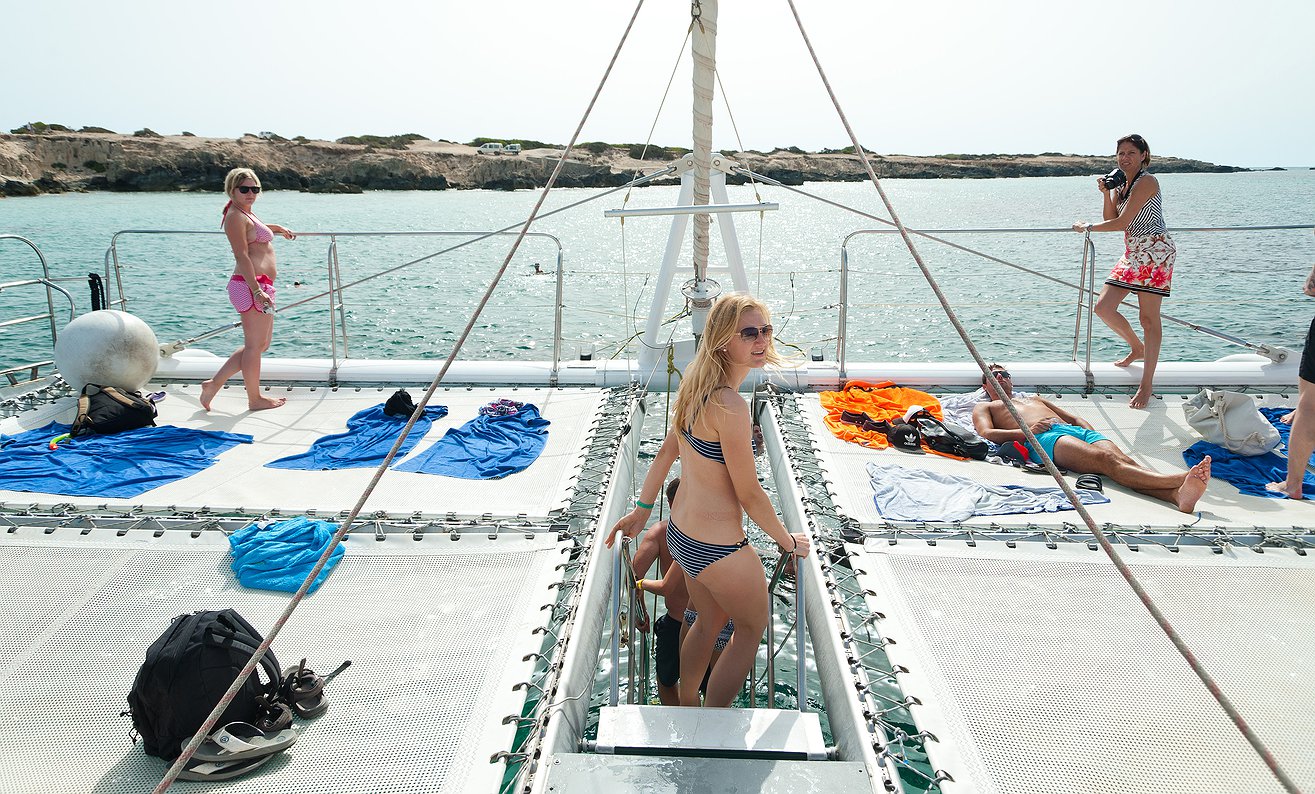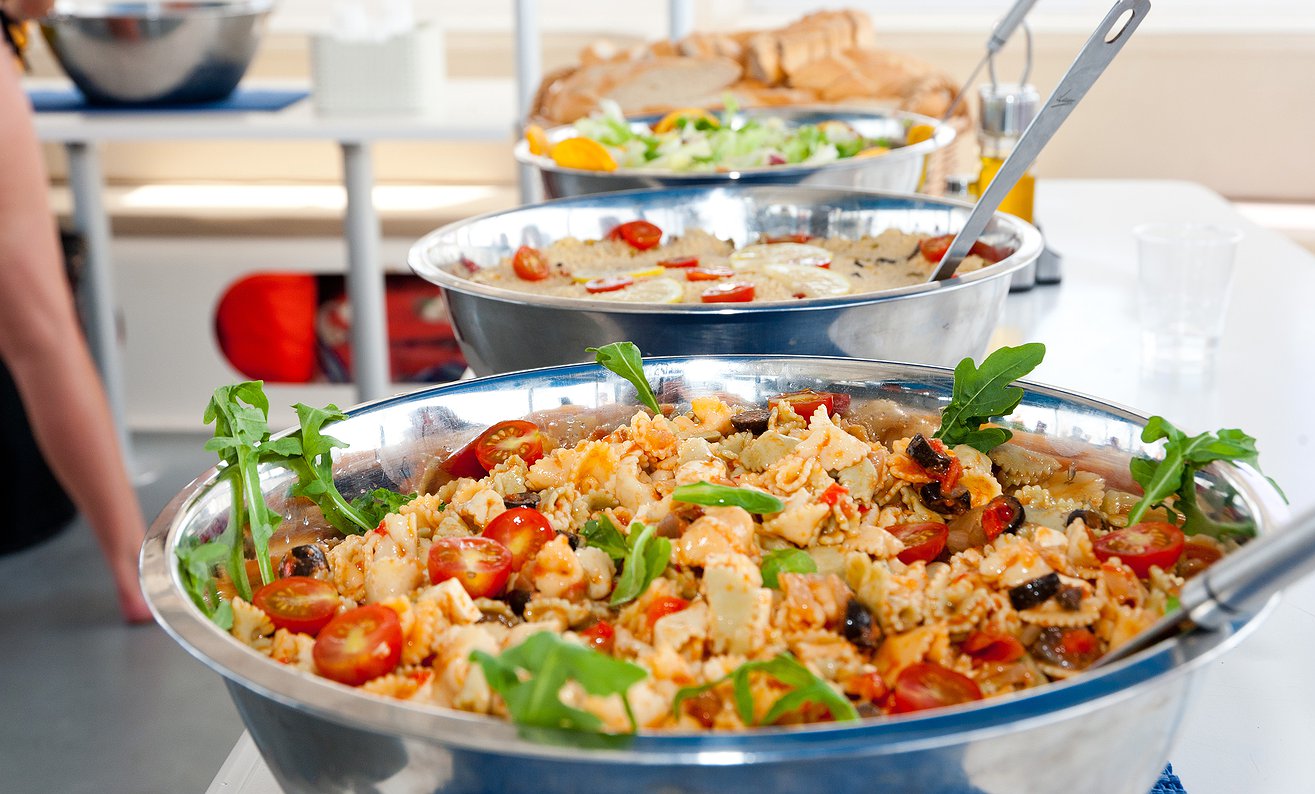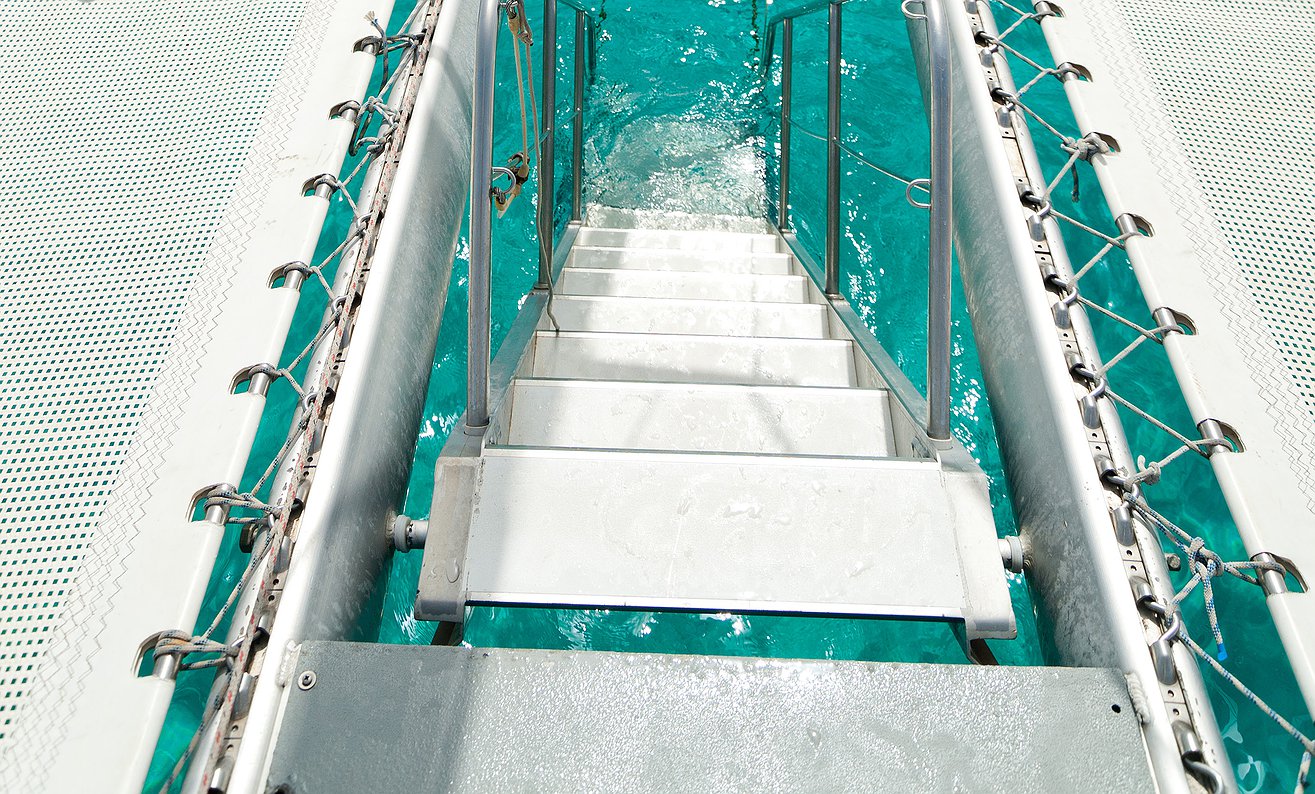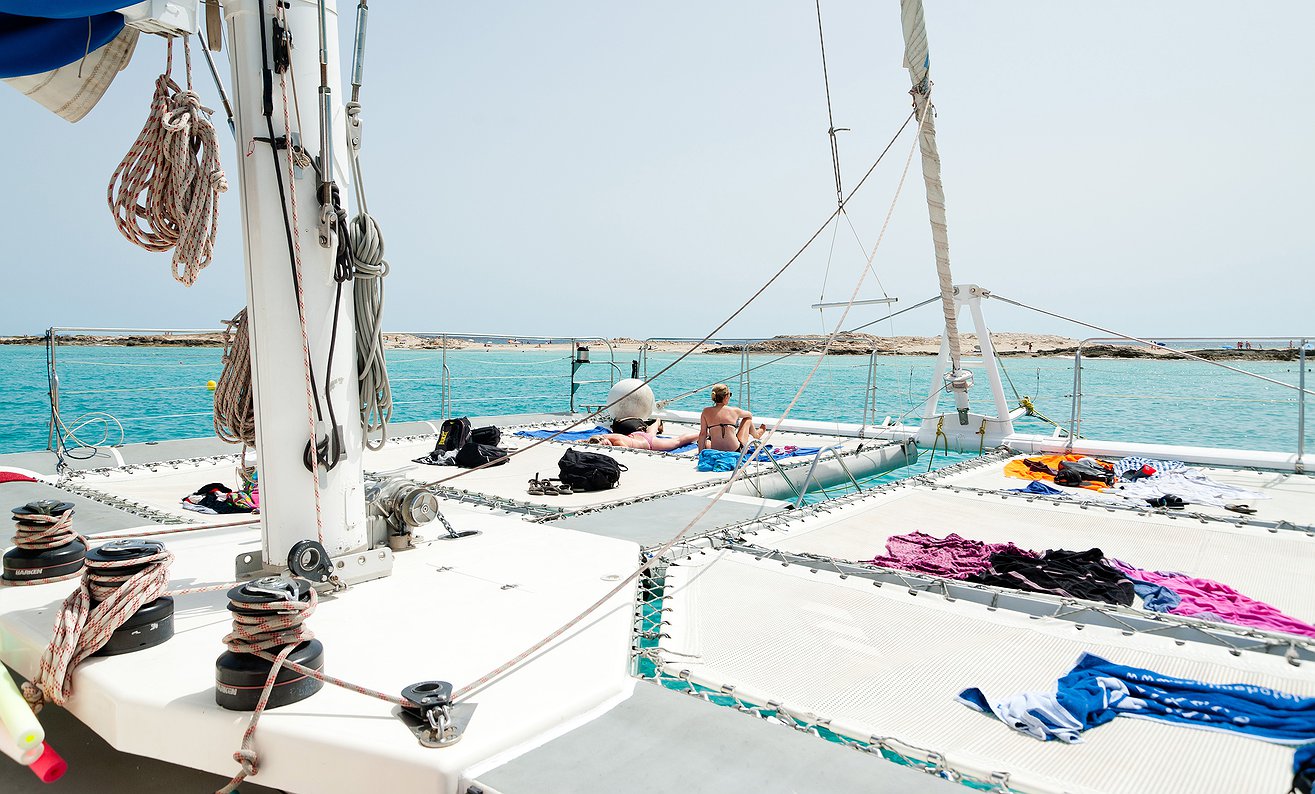 INFORMATION
Year construction/Refit
2004
Rental without skipper
NO
Description
El catamarán Suncat es una excelente opción para grandes grupos. Su amplia eslora permitem navegar comodamente y el solarium proporciona el espacio perfecto para tomar el sol mientras se navega placidamente por Ibiza y Formentera. Para mejorar aún la experiencia se puede contratar diversos servicios a bordo: barra libre, catering, dj, actividades como la practica de SUP, flyboard, etc. Si desea realizar un evento, puede contactar con nuestro equipo comercial y pedir un presupuesto a medida.
Esta embarcación se puede alquilar por el periodo completo (10:30 a 19:00) o medio periodo (10:30 - 15:30 o 16:30 - 21:00). Consulte nuestro equipo para obtener la tarifa para medio periodo.
Select the date (s) you want to book
FUEL
Estimated consumption Ibiza - Formentera - Ibiza.
---
ADDITIONAL FEATURES
---
AMOUNT FOR RESERVATION
---
Included in the price
Boat trip of 8 hours from 10:00 to 21:00
Crew; *except boats that are also rented without skipper
Drinks
Towels
insurance
21%VAT
Cancellation policy
100% refund for reservations canceled up to 30 days before boarding.
50% refund for reservations canceled up to 15 days before boarding.
Meteorology: in case of bad weather - winds and waves - the company reserves the right to cancel the reservation with a full refund of the amount paid or change of date at the customer's choice.
SSL encryption for all personal and payment information